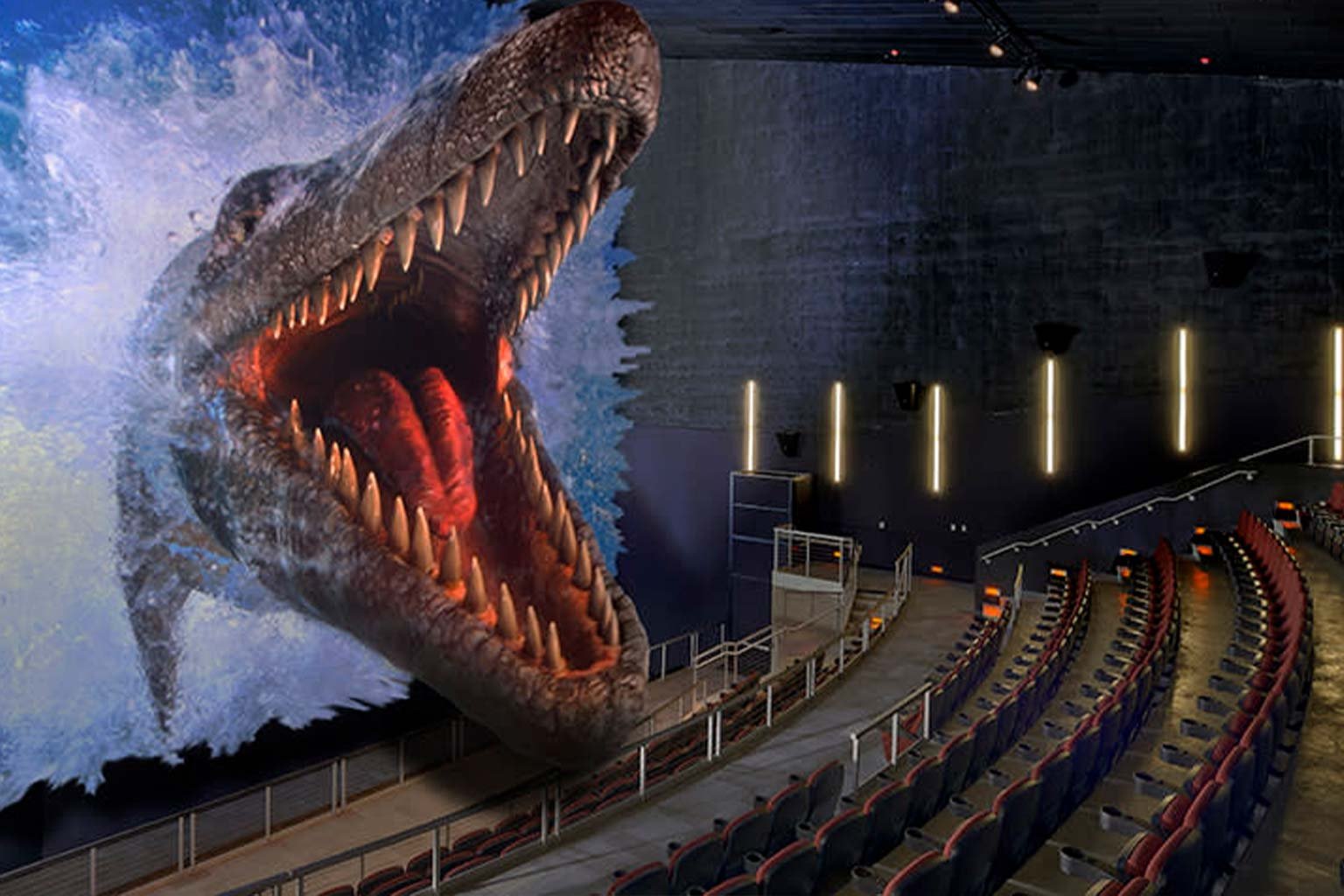 Attraction:
EXHIBITS & COLLECTIONS – Imagine your curiosity level when you hear topics like" Da Vinci – The Genius & Secrets of Mona Lisa" and "Guitar: The Instrument That Rocked The World". Yes, these are the titles of great exhibitions at this museum. One thing is sure that you will be on your toes at this place. Every corner of the exhibition is going to scratch your cognitive skills to a higher level. Get ready to indulge your thoughts in the 15,000 objects and more than 20 self-curated and visiting exhibitions annually in five major galleries.
GIANT SCREEN THEATER – "BIGGER! BETTER! BOLDER!" here is the motto behind this theater. Here you will encounter a wide variety of movies, documentaries, film festivals, etc. As the name suggests the Gaint Theather screen is 52-ft high and 70-ft wide (much larger than the average cinema screen theater). Enjoy your time with the loved ones at the nation's brightest, sharpest giant screen 3D technology. This Theater creating ultra-sharp, ultra-detailed images without the "dizziness" factor of older systems. Realistic digital surround sound that you can feel in GIANT SCREEN THEATER as it generates up to 14,000 watts of power.
DOME PLANETARIUM – Explore the unexplorable places and things at this point. You will be full of excitement in this section. With more than 30 digital shows to entertain you including real-sky, real-time adventures in Peoria's night sky. Get real-time trips around the universe with the latest SCISS Uniview technology.
Facts:
Peoria Riverfront Museum is designated as one of the 200 great places in Illinois by the American Institute of Architects.
Peoria Riverfront Museum is the only multidisciplinary museum in the US.
This museum has won the People's Choice Award.
Peoria Journal Star is awarded with "Best of the Best " 2016, 2017, 2018 & 2019  "Best Museum"
Activities
Remember to visit the amazing museum store at this place. Pick for yourself and your loved ones gifts that are unique. Museum Gifts Cards are available in any denomination and you can collect them at the reception.
What to expect: The perfect place for your kids and loved ones to enjoy. This place will take around 2 hours for you to visit. Also, the theater is comfortable and you can buy snacks and drinks while enjoying your movie. The exhibitions keep on changing during the course of the year, so make sure to check the current one online before paying a visit.
Plan your visit: You can reserve and purchase the movie tickets to the place through their website. You are allowed a free entry in case you are a member of the museum. For non-members, adults are charged 18$, seniors and students with id 16$, and youths 14 $. It is recommended to follow the latest COVID-19 guidelines for your safety. The museum provides you free inside the covered garage at this place.