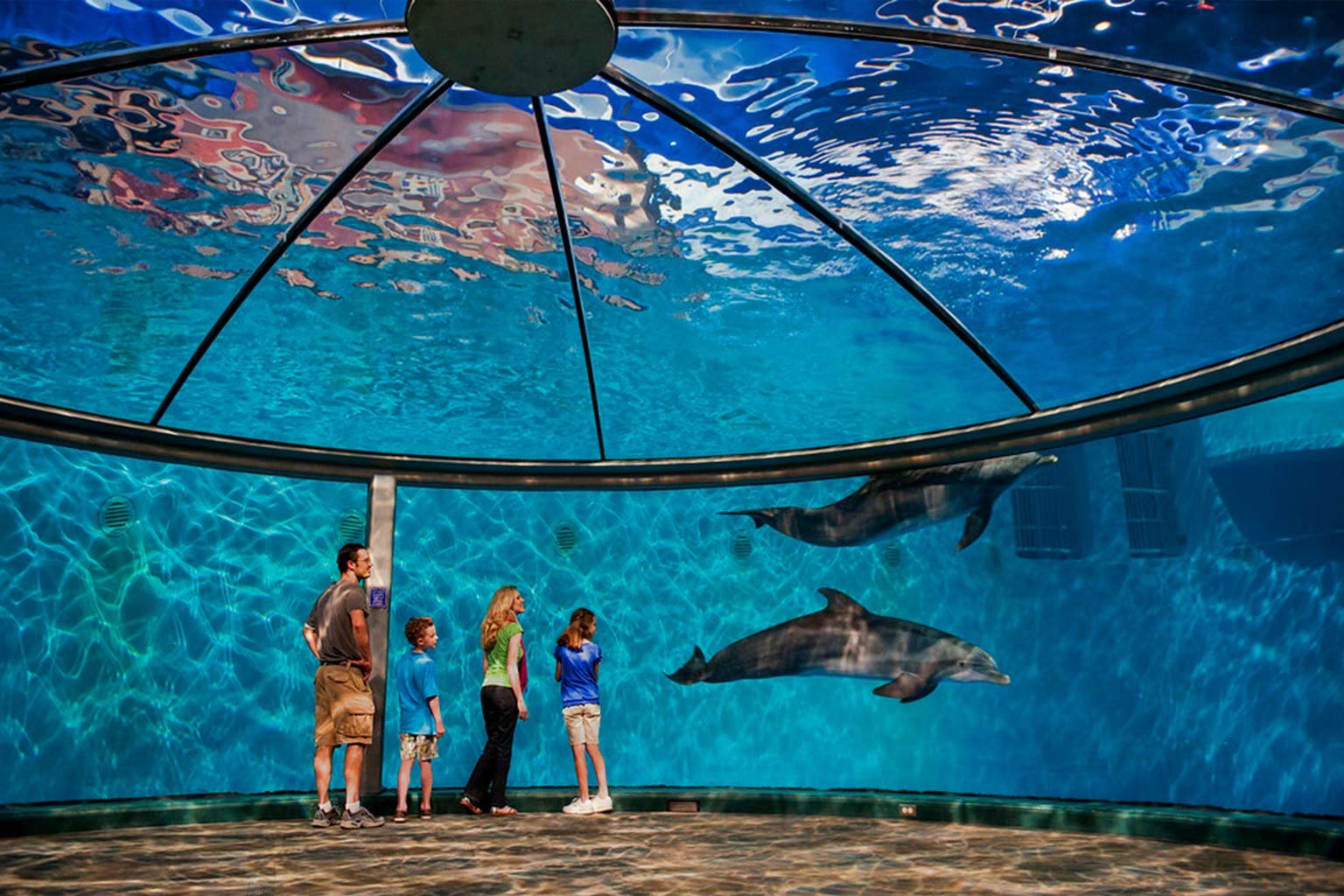 An interesting part of the zoo is MISTery Park which is a landscaped path featuring flowers and trees filled with a cooling fog created by misters. The park also houses a two-toed sloth exhibit where you can witness the sloths at a closer view. Brave people can also have a look at the dangerous animals. The zoo showcase some of the deadliest snakes like black mamba and green mamba.
Attractions: 
Animal Adventure: There are various programs organized by the zoo committee to have a close experience of guests with the animals. Participate in a sloth adventure program and get the opportunity to feed them. It is a program in which a maximum of four people can participate at one time. Those who love elephants can join the elephant bathing program. This also takes four people at a time and children under 6 are not allowed to participate.
In-water Adventure: At the Indianapolis zoo there is a dolphin pavilion that allows for dolphin/human interaction. It is a 30 x 12-foot, underwater viewing dome placed squarely in the middle of the dolphin performance pool. Here underneath the surface of the water, you can have a close and personal view of the amazing marine mammals. Daily the dolphin presentations occur here that you can come to see and enjoy.
Animal Art Adventure: Numerous animal artists in the zoo can create a piece of art just for you. You can also watch them create the painting s of the animals here. The animal art includes elephant, dolphin, penguin, rhino, walrus, lemur, and orangutan.
Activities: Be a part of summer camp and indulge in different activities like games, tours, animal presentations, and visits. The camps are available for children of the age of 5 – 14. Moreover, you can get inside the water and experience the in-water adventure with dolphins.
Plan your visit: Generally, the zoo opens daily from 9:00 am to 5:00 pm except on holidays. There is a special chart about zoo hours of the whole year on the website from where you can make your exact plan to visit the zoo. The garden of the zoo can also be reserved for the wedding reception or any other event.
What to expect: The zoo is open all year round so you can plan for any season. Guest can expect not only different types of animals but also nice food options and animal art adventure. Purchasing tickets in advance online from the website will make them save money. Other than this, there are very nice and healthy dining options for the visitors. You can have this experience at the Zoo's Pavilion Café.