Attractions
Dinosaurs Revealed Exhibits
Journey back to the time through the newest exhibits of the museum for an immersive experience with life-sized dinosaurs and how they behave, how they move, hear them roar and explore their world and their vast diversity in that atmosphere. There are displays of detailed dinosaur cast fossils to explore history. Learn about the life cycle of nature and the life of dinosaurs in the Jurassic, Triassic, and Cretaceous periods.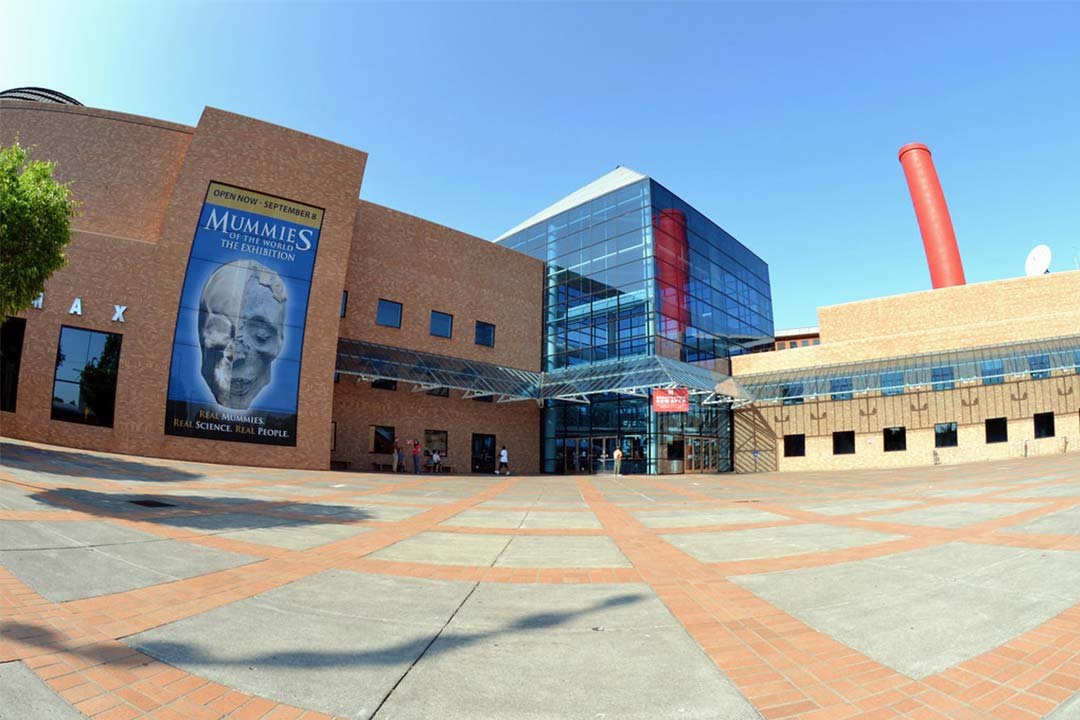 The Kendall Planetarium
The Kendall Planetarium is perfect for astronomers, featuring laser movies, worlds beyond Earth, starry night live for visitors. It offers exciting laser shows of diverse genres, computer-aided astronomy, music, planets, and shooting stars in the night sky to enjoy. Explore stories of the world based on authentic scientific data, stunning showcase the solar system, mystery of the black hole of this cosmos, beauty and power of stars, and laser light shows in Laser Gorillaz to enjoy.
The Empirical Theater
Empirical Theater is home to several massive blockbuster movies of dinosaurs, colossal amphibians, and huge mammals on a huge screen. Watch popular movies such as Dinosaurs of Antarctica, Jurassic Park, Superpower dogs filmed on the amazing inspiring true story of dogs to describe incredible skills of dogs. Admire marine monuments and breathtaking beauty of nature with a pioneering film, Hidden Pacific which protects ocean and marine monuments.
Facts: 
Oregon Museum of Science and Industry established in 1944, ranked in the top science center in Portland.
OMSI is a non-profit organization, dedicated to natural science, industry, and technology.
Activities: The museum is the perfect place for everyone related from computer science to astronomy, forensic science to animation. The museum hosts a variety of day camps, overnight camps, and classes in the playground for kids. Focus on the night sky to watch the planet, shooting stars, and solar system, featuring amazing visuals. Enjoy watching laser light shows, interesting and knowledgeable films that tell about the history of prehistoric animals, diversity of science, extraordinary bravery of loyal dogs, and remarkable discoveries of the deepwater world.
What to Expect: OMSI is a notable place of science and technology. You can create animated movies and video games, join science projects to explore the science of magic, learn about the challenges and survival of prehistoric mammals. You can watch plenty of movies and shows in the Empirical Theater based on dinosaurs and inspiring to protect untouched beauty of the ocean, marine habitats, and a balanced ecology. You can enjoy displays, laboratories, submarine tours, and laser light shows.
Plan your visit: You can come here all year round to improve your imagination and critical thinking skills in the museum. Bring your natural curiosity to carry out the appetite for knowledge! Travel back millions of years ago to prehistoric North America in the OMSI!