Attractions
Haleakala Crater
Haleakala Crater is the tallest peak of Haleakala Park with steep surrounding walls and scattering of volcanic cones. Crater includes the depression and majestic views from the top. There are opportunities to take trails from the summit to Haleakala, walk on ancient paved paths through the crater, numerous archeological sites, and spectacular sunset views from up here.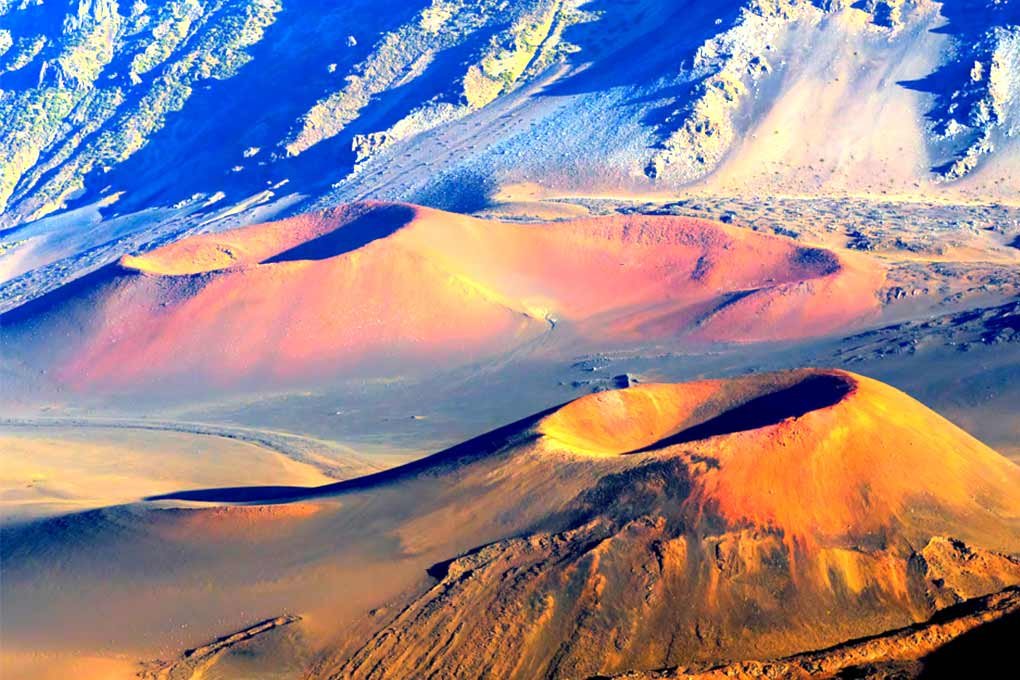 Hosmer's Grove
Hosmer's Grove is a unique forest of a diverse variety of trees. The forest offers deodar from the Himalayas, sugi, eucalyptus, and several native species of trees and plants. The Forest is well-known for birdwatchers to watch endemic honeycreepers, liwi, and apapane. This is a beautiful forest with dim sunlight, mountains, and hiking trails along waterfalls.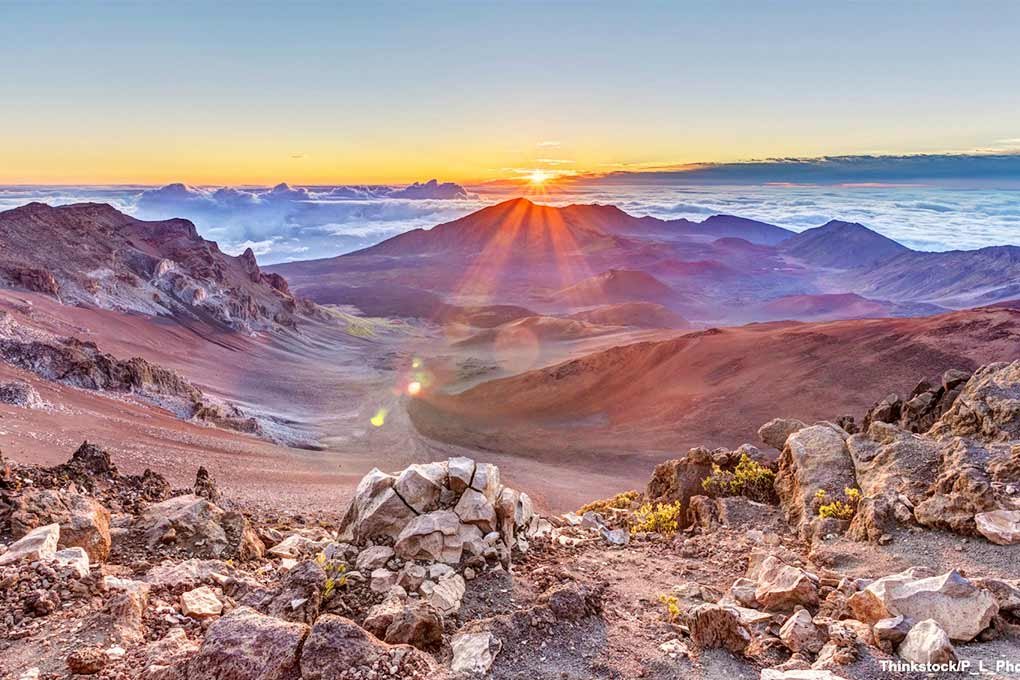 Oheo Pools
Oheo pools are located near the coast to enjoy breathtaking vistas and amazing sunset. These pools contain rare native freshwater fish. Enjoy swimming in the pools and choose to hike a trail to the base of the falls. These pools are seven sacred in the Haleakala region.
Facts
Haleakala National Park covers more than 33000 acres of land in Maui.
The Park is authorized as a part of Hawaii National Park in 1916.
Activities
Haleakala Park is the perfect destination for a picnic and scenic drive with numerous overlooks, amateur astronomy, and natural habitats to explore. Enjoy stargazing, horseback riding, amazing views, several campgrounds, and events at the park. Explore volcanic crater, valley, backcountry hiking, pools of the gulch and cinder cones together black lava beds. The park provides an opportunity to see honeycreepers, rare nene inhabits, silversword rare plants also found in the park.
What to Expect
The Park has a diverse collection of trees, plants, wildlife, and many native species. The park provides native Hawaiian cultural and historical practices. You can enjoy pools of Oheo and an amazing full moon from the summit, ranger hikes, stargazing, camping and overlooks. You can also explore its crater, different sides of the volcano, waterfalls, and lush environment in the park. Take a short trail to view high altitude and forest greenery.
Plan your visit
you can come here all year round. Listen to the sound of a forest waterfall and learn about Hawaiian tradition! Enjoy stargazing, diversity of plants, and free ranger programs happening in the park. Take a scenic hike across old lava flows, waterfalls, and bamboo forests.