Attractions
Astoria Column Artwork
The column is filled with historical murals and artworks done by Astillo Pusterla with the Sgraffito technique, including the development of the area and detailed chronological paintings from top to bottom. Learn about the fascinating history of Oregon, dramatic stories of the monument, start with Chinook and end with railroad arrival, bravery, and hardship in the life of ancestors who settled here at the bank of the Columbia River.
Astoria's City Park
The park covers 30 acres of amazing landscape, paying respect to the Man-o-War, Chief Concomly. The park features the Astoria Column and a memorial of Chief Concomly. Enjoy jogging and a relaxing walk around the park to appreciate the adorable views. The park offers a beautiful monumental structure with incredible views from the top.
Astoria Column Night Show
The Astoria Pillar looks more stunning in rainbow lights at night. Installation of LED lights of diverse color patterns on column requires many efforts, after a couple of times finally, the column highlighted a dazzling nighttime light show. Murals of column shine with a color-changing array of light, showing the rich history of Oregon. Bring your camera to capture this night's delight.
Facts:
The column was made of steel and concrete stretching 125 feet up with spiral stairs, in 1926.
The Astoria Column was added to the list of the National Register of Historic Places in 1974.
Activities: The column is magnificent architecture painted with hundreds of historical artworks and a spiral staircase to reach the top for watching admiring natural scenery. Enjoy hiking, biking on trails, walking around the ground, and free climbing to the top for overlooking. There are plenty of wedding sites and gift shops to buy ornaments, toys, clothing, and many more. The park offers picnic tables, wheelchair-accessible ground, camping, and picnicking area. Explore murals of town founder and Astoria's history.
What to Expect: The column is home to a Panoramic vista of the city and natural settings. You can enjoy climbing, strolling around the column, relaxing walk and watching beautiful murals. You can overlook the bank of the Columbia River, an outstanding scene of the Pacific Ocean from the top deck of the column. You can explore the detail of murals, the history of the city, and its treasure, the Astoria Column. Buy special gifts at little gift shops.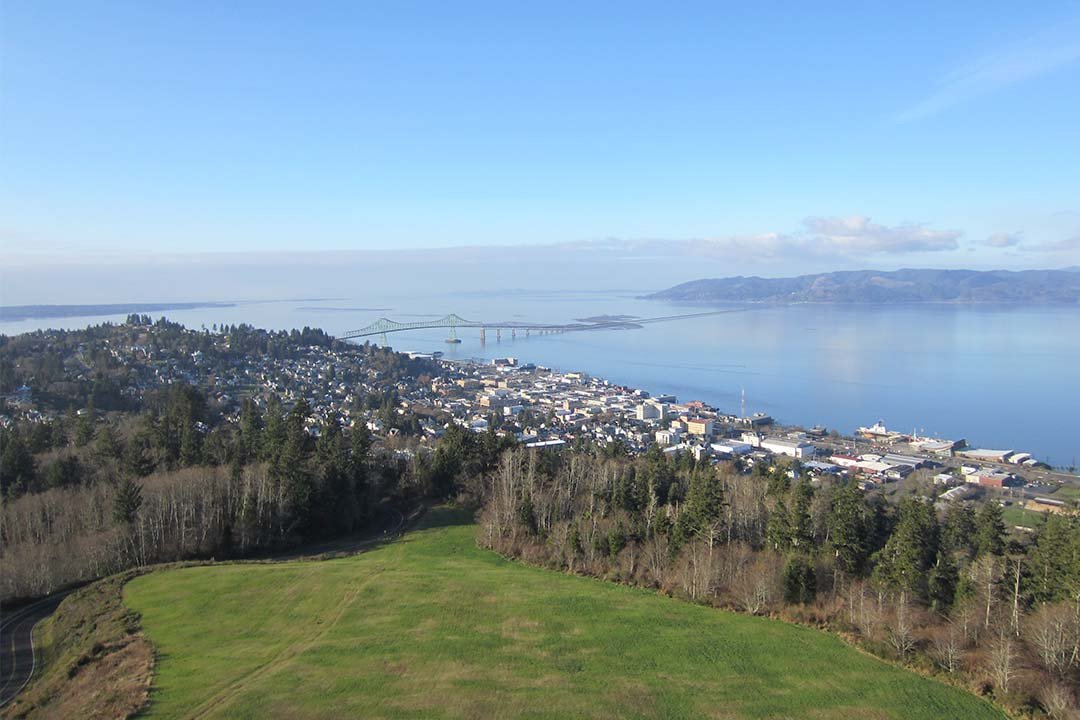 Plan Your Visit: You can come to this crown of Astoria, all year round. The opening timings are from 10 am 6 pm. Enjoy free of cost visit to the park and top deck of the column. It is an affordable and informative place with endless natural beauty. Climb the column for spectacular views and enjoy throwing wooden gliders from the top!