Attractions
Collections of Cosmosphere
The huge collection here has many spacelight artifacts like the German V-2 rocket on display, flight ready back up of Soviet Sputnik, a replica of the Bell X-1, and the Gemini lo space capsule which provides quite a thrilling view. Be sure to visit amazing things like Vostok space capsules, Prototypes and Flown Russian space suits, Lockheed sr-71 Blackbird reconnaissance aircraft, and Mercury space program.
Exhibition of Cosmosphere
 Each artifact that is displayed in the Cosmosphere is either a historically accurate replica or a flown artifact, an 11 flight-ready backup, or an engineering model. Enjoy watching the Gemini program on the exterior of the building. On display here you will see a moonrock of Apollo 11, a prized possession of the first manned mission to land on the Moon. Notable items in the exhibition include the German V-1 Flying Bomb Missile, German V-2 Rocket, Rocket Engine, etc. Be sure to visit here.
Events at the Cosmosphere
This largest collection of space artifacts provide a stunning view for individuals of all ages. Cosmosphere's four locations are the Justice Planetarium, Doc Goddard's lab, the Hall of Space Museum, and the Carey Digital Home Theater where summer camps are held. Be sure to come here to see an education program focused on college and career preparation.
Facts:
Spread over an area of 105000 square feet, this museum tells the rich history of the people.
The Smithsonian Museum, which houses the National Air and Space Museum, is in the Cosmos Fair Museum.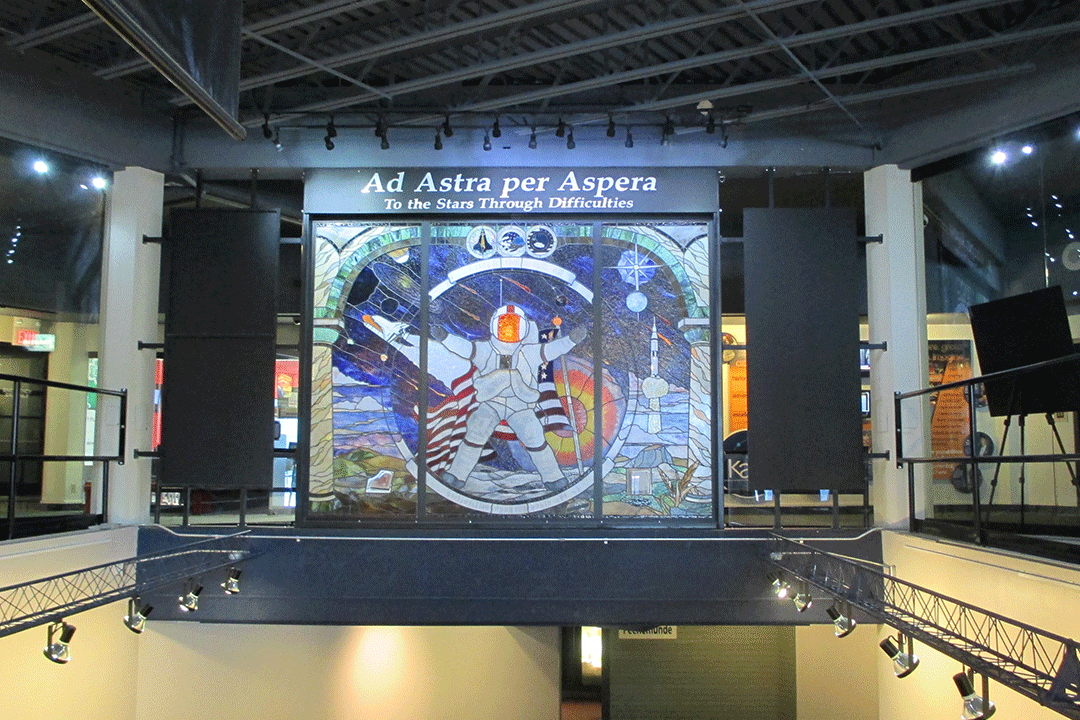 Activities:-Showcasing world-class collections, it is truly wonderful to visit this fascinating and stimulating museum with stunning artifacts that support more interactive science education opportunities. You will never be disappointed after coming here. You can make your visit a memorable one by visiting the extended school programs, planetarium, and a 3-level exhibition gallery.
What to expect:- This unique museum, which tells the story of the space age better than any other museum in the world, wins the hearts of the visitors. Here you can enjoy watching Cosmosphere Carey digital home theater that screens documentaries daily. Visitors experience live science demonstrations here daily. Enjoy experiencing the night sky in the planetarium. Enjoy looking at the interactive play area here for Young Explore.
Plan to visit:-Make sure to visit the place with your friends, family, and kids to experience all things in the Cosmos Fair. The museum welcomes guests 5 days a week. It is closed on Mondays and Tuesdays and is open from 9:00 am to 5:00 pm on Wednesdays, Thursdays, and Sundays and from 9:00 am to 7:00 pm on Fridays and Saturdays. The entry fee is $26.50 for an adult, $23.50 for seniors, $17.50 for children ages 4 to 12, and free for those under 3.