Attractions
 Seton Hall Events
The New Jersey Devils of the National Hockey League and the men's basketball team of Seton Hall University and Pirates both call this arena their home, which opened in 2007. For hockey games, the arena can accommodate up to 16,514 spectators, while for basketball, it can accommodate up to 18,711. Seton Hall University has extended its presence in Newark with a Welcome center and Satellite Space. The occasions here include various varieties such as concerts, sports, Latin, comedy, and family events.
Grammy Museum Experience
Explore great performances, educational programs, and knowledgeable sessions, happening at the Museum. In addition to this, live music, and exclusive conversation with producers, artists, and songwriters are significant parts of the events conducted at the Grammy Museum. Individuals interested in the field of music and songwriting can discuss their careers as well as further journey with great artists.
Yuengling Bars and Grille
 Yuengling Bars and Grille, located inside the arena on level one. Here the visitors get to experience elegant dining. Not only this, there is a view of the arena on one side and RWJ Barnabas hockey house on the other side. Renowned cuisine is spread over an area of 13000 sq. feet with a world-class wine menu and wide varieties of wine bottles.
Activities
The major activities at Prudential Center Newark, New Jersey are the events and shows one must attend. The upcoming events here are Devils Concerts Latin Comedy sports, Devils vs Stars, Seton Hall vs Drexel, Devils vs Flyers, and many more. The Ghosts of Christmas Eve is happening in a few days. The upcoming events are starting from the 27th of December and will continue till the month of February.  During the night times, the newly designed private club's welcome guests to enjoy and experience live music, games, and other fun activities at Prudential Center.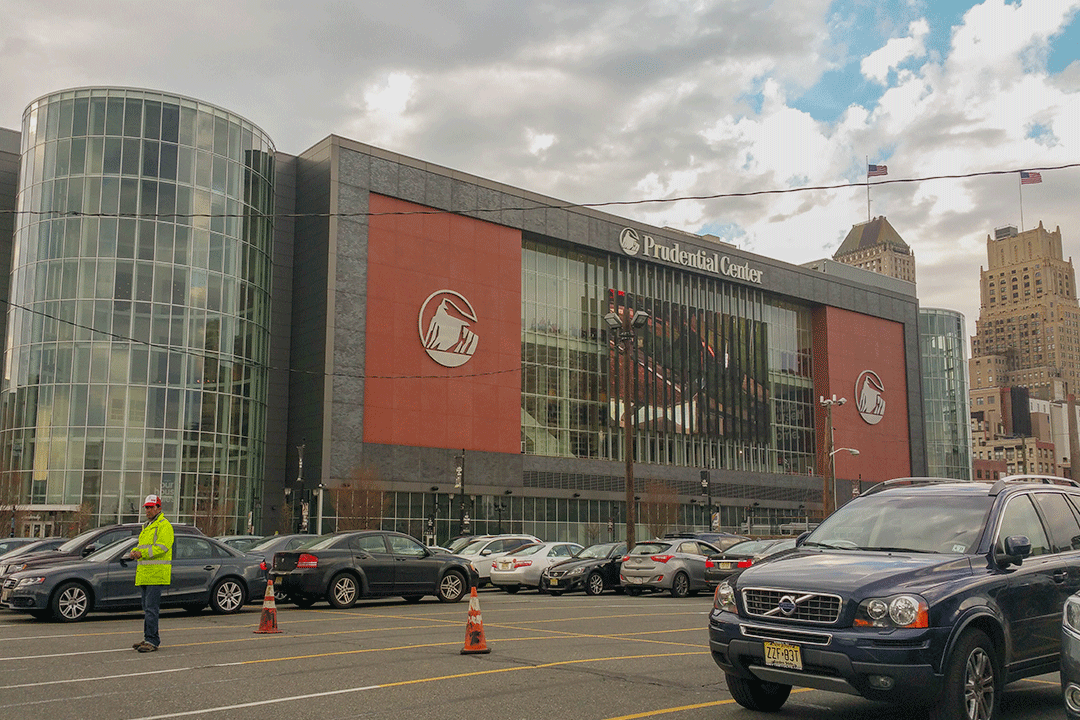 What to Expect
If you are traveling to Prudential Center, New Jersey don't miss WDHA's family Reunion concert featuring Shinedown, Candle box, and Ayron Jones. For rest there are luxury suites, lofts, and lounge available inside the arena. This can only be accessed by premium members. Also, for entry you can only pay via credit or debit card because cash is not accepted here. Visitors should also take care that bags up to 12″x14″ are permitted inside Prudential Center. Any item larger than mentioned size is not allowed unless it relates to childcare or medical bag.
Plan your Visit
Plan your visit to Prudential Center, Newark, New Jersey without any second thought about driving, directions, parking information, transportation, menus, and food places. For more ease get in touch with the guide to explore all the delicious menus available at the place. Whether your requirement for the menu is vegetarian or non-vegetarian you will be served with the best.