Attractions
City Park Trails
The city park has a network of paved trails within the boundary along the roadway, including proper signage to navigate trail goers. The trails offer benches, picnic areas, and tables along the way to sit and admire the fascinating sunset views. In addition, the trails offer outdoor recreation venues. Enjoy walking, bicycling, running, jogging, and bird watching. Take your dog for a morning walk!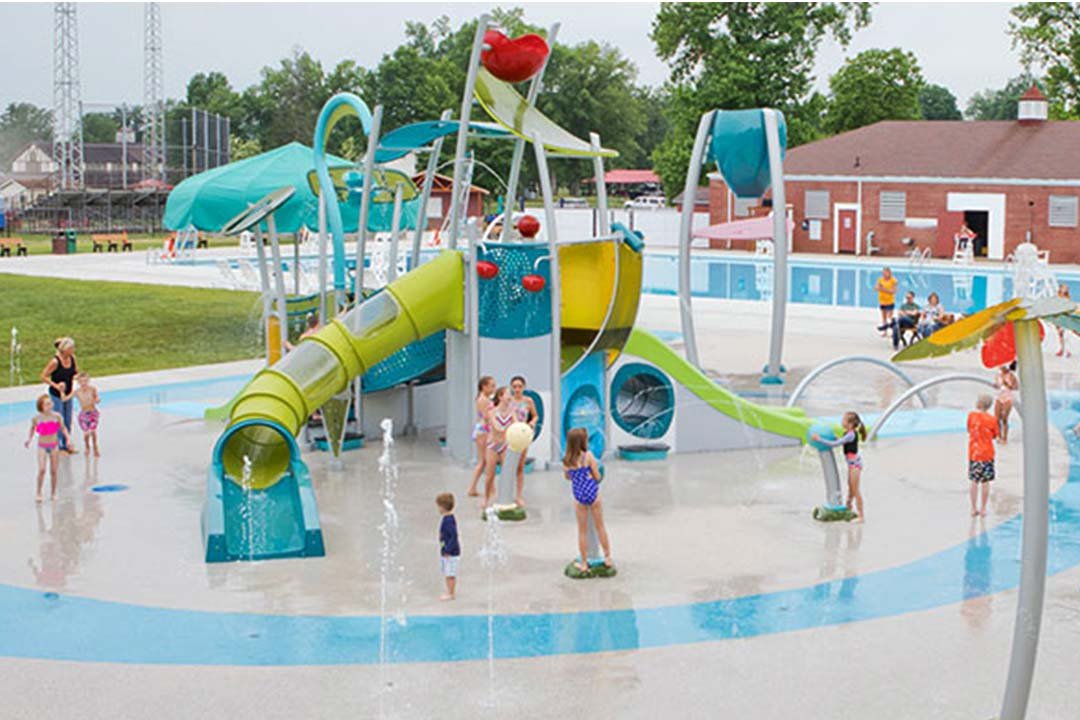 Hydrahub 2 & Splash Pad
The Hydrahub2 is children's favorite part of the park to enjoy endless fun with water (for children and children by heart adults). It has slides, tunnels, and several exciting water splashes to spray and play together to enjoy. Slide down the tunnels for a more thrilling experience! There are plenty of inclusive activities with the unique installation of water splashes.
Tot Zone & Family Zone
The Tot Zone and Family Zone are the two largest parts of the park, including colorful water creating soft water formations, two palm trees, an AquaGather station, and a water tunnel with complete control over the water flow. The Tot Zone includes a variety of low-to-ground water features for guests to play with extreme enjoyment in the water.
Facts: – 
Parkersburg City Park was opened in 1897, having 42 acres of area.
William N. Chancellor and Lily Irene laid the foundation of Parkersburg City Park, who were residents of Parkersburg.
Activities: – Parkersburg City Park is the most popular destination in Parkersburg, West Virginia for tourists. The city park hosts several outdoor events, trade shows, and festivals all year round. The park features lots of diverse sports opportunities, like tennis, horseshoe, and volleyball. There are many music festivals, pavilions, trails to relax, and plenty of large trees to keep you cool. Take a stroll on the pathway, even with dogs, and skate on the pond. Enjoy sliding through water splash tunnels. Explore cultural events to learn about the history of the park.
What to expect: – Parkersburg City Park is the centerpiece attraction in Parkersburg, where you can enjoy live concerts and picnic with family and friends. The park offers various sports tournaments to take part in learning and enhancing your skills. Enjoy walking on trails, swimming, fishing, and watching the peaceful sunrise. Rent a pavilion for small get-togethers and special days. You can play a game and also enjoy water splashes. There are tennis courts, basketball courts, tracks, pavilions, picnic shelters, playgrounds, and stages for live concerts, expensive events, and festivals.
Plan your visit: – Parkersburg City Park is open 24 hours for visitors. Watch carved wooden sculptures, veteran memorials, a giant water fountain with colorful lights, and statues installed in the park. Play with water sprays at Hydrahub with kids! Enjoy food while watching scenic views under shady trees. The park includes a variety of sports facilities, picnic areas, walking trails, and swimming pools to enjoy fishing and swimming