Attractions
Mt. Ton of Fun
Mt. Ton of Fun, a play area designed to attract kids of all ages and even families too are convenient on-site aquatics center as there is fun for everyone. This aquatic center is constructed in the main city park for the enjoyment of parents with their kids. In addition, the attraction has 8000 square feet of the playground area and multi-generation enjoyment activities for both kids and adults.
Walking Trail in Sevierville City Park
Sevierville City Park has many nice places to run, walk, hike and trail. The park has 0.5 miles of walking and running trail connected to the Memorial River Trail Greenway. This half-mile trail runs under the main parkway, through a forested area, and across a covered bridge. The view that visitors enjoy while on this trail, cannot be expressed in words.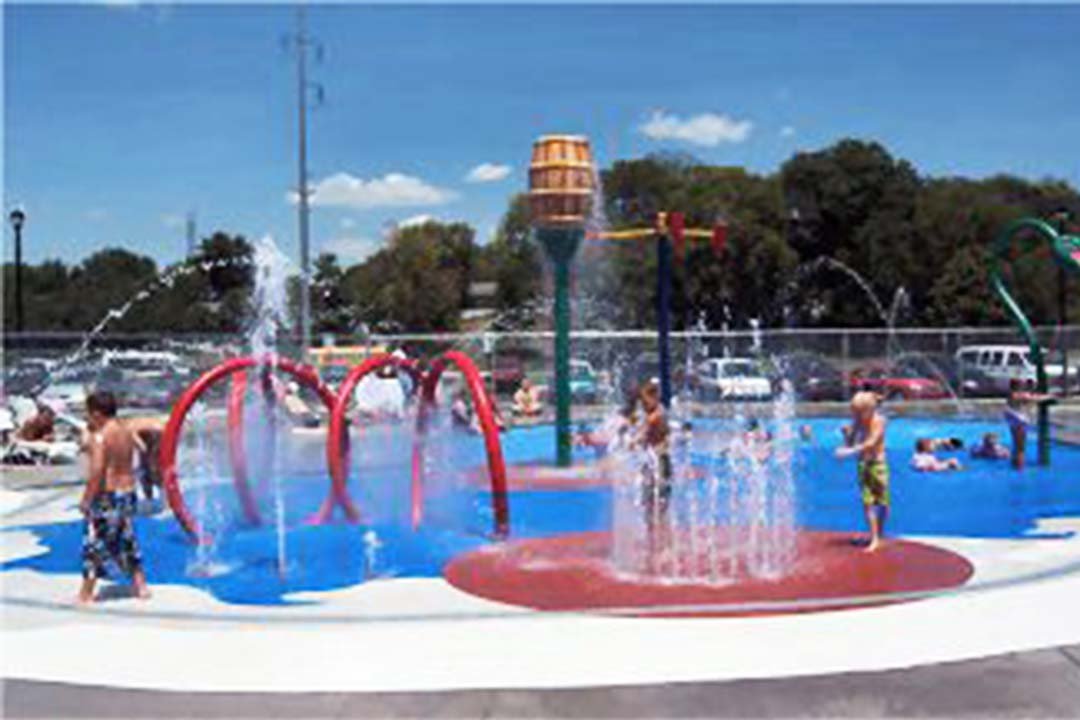 Playground in Sevierville City Park
The Community Center within Sevierville City Park has a full-size basketball court that can be converted into a volleyball court and tennis court. They charge a daily fee of $1.00 for regular visitors. Enjoy playing a game of tennis, play some basketball, or enjoy a walk session along the walking trails down on the side of the beautiful river.
Facts
This city park is a hidden gem in the Smokies region being an aquatic center for all age groups.
The city park charges no entry fee to its visitors, except for the playgrounds and courts.
Activities
While talking about the activities at Sevierville City Park, there is no shortage of it. There is a bundle of activities to enjoy at the city park such as hiking, walking trails, playground, fun, and entertainment area, basketball court, tennis court, mesmerizing riverside views, and many more.
What you Expect
There is so much to do at the city park in Sevierville. Starting from the aquatic center which is meant for people of all ages to playgrounds and other fun activities. The aquatic center of the City Park makes it one of the hidden gems in the Smokies region.
Plan your visit
Plan a trip to Sevierville City Park and also don't forget to visit River Terrace Resort and Conventional Center. This park offers both indoor and outdoor fun activities. Mt. ton of fun makes this city park more famous. Another main feature is that the park entertains its visitors for free and visitors can also bring their pets along with them without any difficulty.