Attractions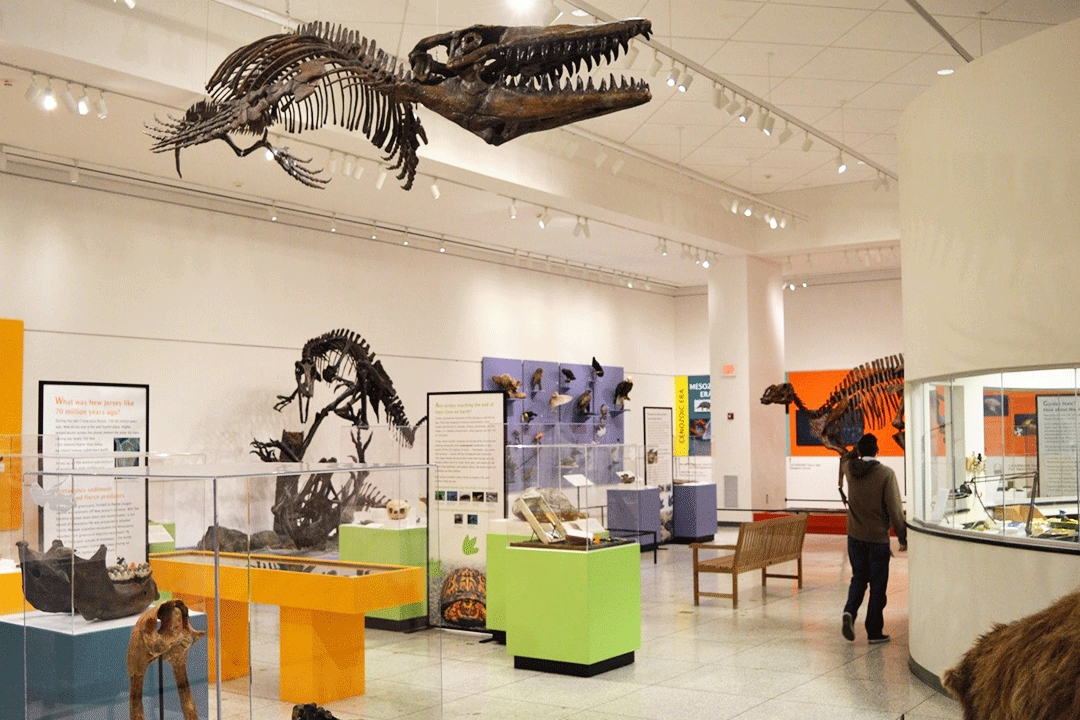 Collections of Museum
 You get to see more than 2 million prehistoric and historical specimens in this huge museum in New Jersey. You will also see a wonderful collection of Asian objects collected during pleasure or business trips from the 1800s to the 1950s. An important collection of Alaskan Eskimo specimens is included in the ethnography. In particular, this museum is a favorite repository of archaeological collections.
Events of the museum
The museum hosts new shows throughout the year. One of these programs is the Planetarium Public Program. This huge planetarium has been completely upgraded with an ultra-high resolution 8k protection system where climbing gives you the best experience. For upcoming fun events be sure to check out the Artist Talks series, the Small Explorers series for kids 6 months to 5 years old, the jaw-dropping World of Sharks lecture series, and more.
Museum Shop
To make your visit a memorable one, witness the museum shop where curiosity and creativity are inspired for visitors with a wide array of gifts. The collection here features a variety of unique jewelry, educational toys, and handcrafted pottery made by artisans from New Jersey, available in stores.
Facts:
The shark exhibit at the museum details the shark's 400-million-year history from the fossil record, biology, cultural significance, and conservation.
The New Jersey State Museum was established in 1895.
Activities:- Explore collections of cultural and natural history, ethnography, fine arts, and archeology at this museum in Trenton. Participate in practical activities and enjoy lectures. It is really amazing and fun to visit the New Jersey State Museum.
The museum is home to a strong and diverse artistic community, showcasing the work of artisans and visual artists throughout the years. It is a different pleasure to visit the digital exhibition where sharks are explained.
What to expect:-There are many things to see and do for people of all ages in this huge museum in the USA. Enjoy climbing aboard the planetarium's 140 specially designed reclining seats that transport you to an outside world. Check out a variety of the museum's beautiful shows. There are many recreational facilities available for children where they get a lot of information through crafts, stories, and games. Explore the world of sharks at the museum.
Plan to visit:-Make sure to visit with your family, kids, and friends to see over 2 million artifacts filled with history, science, and art. Visit and tour the planetarium show at the museum. Parking here is free. It is open from Tuesday to Sunday from 9:00 am to 4:45 pm. Admission to the planetarium for visitors is $10 for adults, $5 for children 12 and under, $2 for members, and $1 for those 65 and older.