Attractions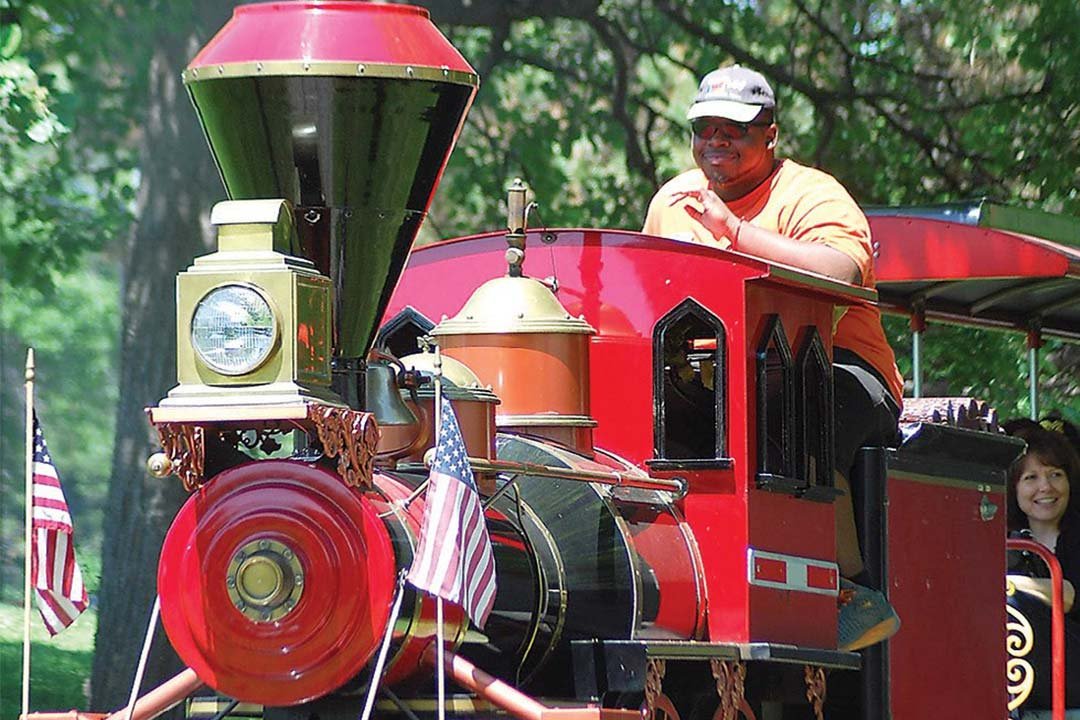 The Carousel
Saginaw Children's Zoo consists of a colorful carousel that is beautifully hand-carved and designed that include animals such as horses, ponies, zebras, fish, rabbits, and many other animals. The carousel has framed artwork and historic wooden carvings. Sit and enjoy a ride on an animal to reminisce about the joy of childhood. The animals have a glossy finish and color brilliance.
The Iberschoff Special
A little gem of the Children's Zoo, the Iberschoff Special is a miniature train that opened in 1967. The Iberschoff Special is an iconic locomotive to stroll around, including brass fittings such as a bell and a whistle. The red train carries a large number of riders to travel through the zoo and see visitors.
Animal Exhibits
With the adorable animal collection, the zoo includes many magnificent creatures and their species to mingle. The zoo offers plenty of animal exhibits that display mammals, birds, and amphibians from around the World to restore and protect conservation. The exhibit offer opportunities to learn about animal and their actions, featuring regional and global wild animals to appreciate people for conservation through engaging with wonderful creatures of the Earth.
Facts: –
Saginaw Children's Zoo is an authorized member of the Association of Zoos and Aquariums of Michigan.
The zoo has more than 150 animals and encompasses 10 acres of parkland.
Activities: – Saginaw Children's Zoo shares information about conservation issues to educate the public about saving the life of endangered species of animals. Experience the kid's first choice to take a fascinating ride on a carousel that features classy designs and scenes carved on it. The zoo offers Iberschoff a Special miniature train painted in black and red color, which runs through the zoo to greet animals with the whistle. Enjoy exclusive summer events and winter festivals at the zoo. There are countless educational classes and programs and a large selection of animals to explore.
What to expect: – The Children's Zoo is a uniquely fascinating destination, featuring lots to do and see, like birds, wildlife, reptiles, and invertebrate. The zoo is residential of over 150 animal species to bask in first-time in life. You can learn about the animal's nature and environment of serene living through events and educational programs. Enjoy the wetland experience and explore the underwater ecosystem. You can enjoy a merry-go-round ride that rotates on a circular platform, including an animal seat for the rider to create happiness and make a wish. You can see many rescued animals and watch seasonal and annual events held at the zoo.
Plan your visit: – An outdoor recreation spot, Saginaw Children's Zoo opens on weekends on Saturday and Sunday to create an extraordinary experience with the animals and attractions of the zoo. Have a blast of fun changing ordinary weekends into exceptional ones! Enjoy rides on Ibeschoff's Special miniature train! The zoo charges $5 for children and adults ages one and above and free for infants 11 months and below.