Attractions
Self-Guided Tour: You can have a self-guided tour to know the detailed history about this place. Just follow the arrows given on the battleship that will take you on a tour of the ship. When you arrive, a small ticket display appears and a bathroom facility to use.
Explore the collection: There is a great collection to explore. It include artifacts, blueprints, photographs, reports, receipts, personal papers, manuals, journals, and oral history recordings of this place. Go earlier in the morning as with the passage of time Battleship can get hot and you can get larger crowds there. Battleship remains open for almost 2-3 hours in the morning for the visitors to explore.
Events: Battleship at North Carolina hosts a wide variety of events throughout the year. The responsive team hosts behind the scene, firework shows, Easter egg hunting, and much more. Plan your visit to this place, when the various events are held instead of on normal days.
Facts:
The first and fastest battleship in North Carolina to be constructed in sixteen years
Battleship of North Carolina was opened to the public in 1961.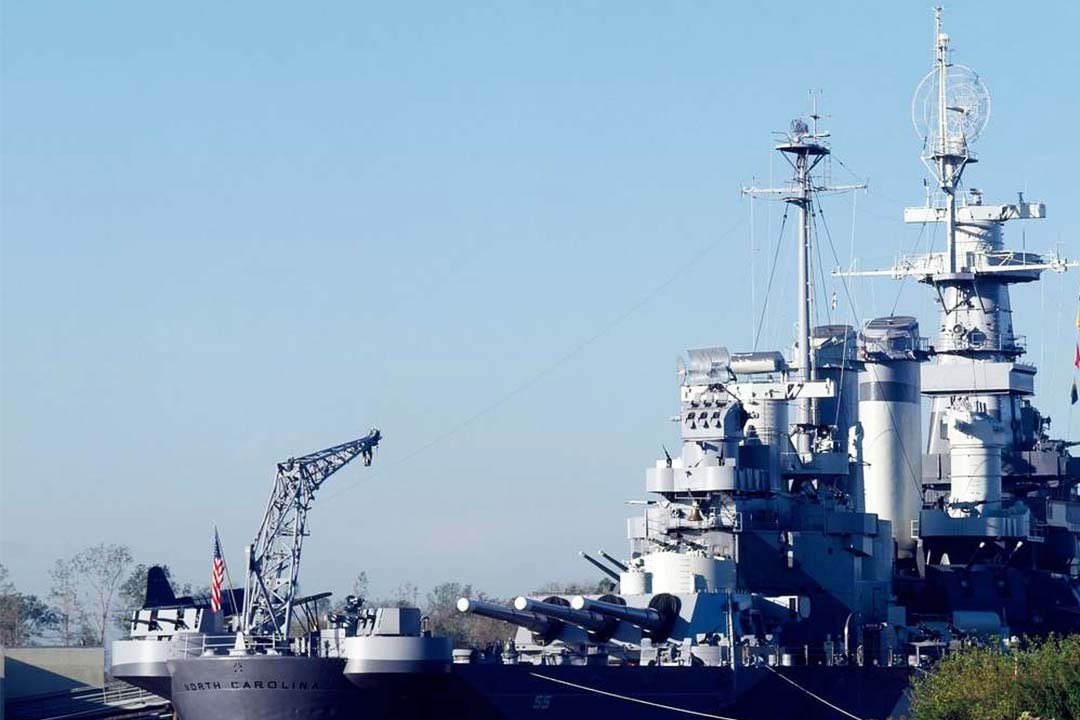 Activities:
A tour of Battleship of North Carolina is a great spot for self-guided tour. The best way to enjoy and learn is to follow the arrow marks and climb the ladders to explore each step. Hidden areas of the Battleship include bow and half deck including the Engine room. Individuals must make sure to bring their cameras and other necessary items required to get the best benefit of the trip.
What you Expect?
If you are an army or military person or kids interested in visiting big ships and learning about them, then you won't ever miss a chance to plan a trip to the Battleship at North Carolina. The best way to make your trip worth every penny is important to attend or plan your visit on special event days.
Plan your Visit
This visit or plan is worth it for the people who are from military families or whose families are keen to learn about ships. All the people are welcomed here with an entry fee of $14 for the ones without an ID card and $10 for military card holders. The place remains open from morning 9 to morning 11.30. Reservations are a must before your visit.