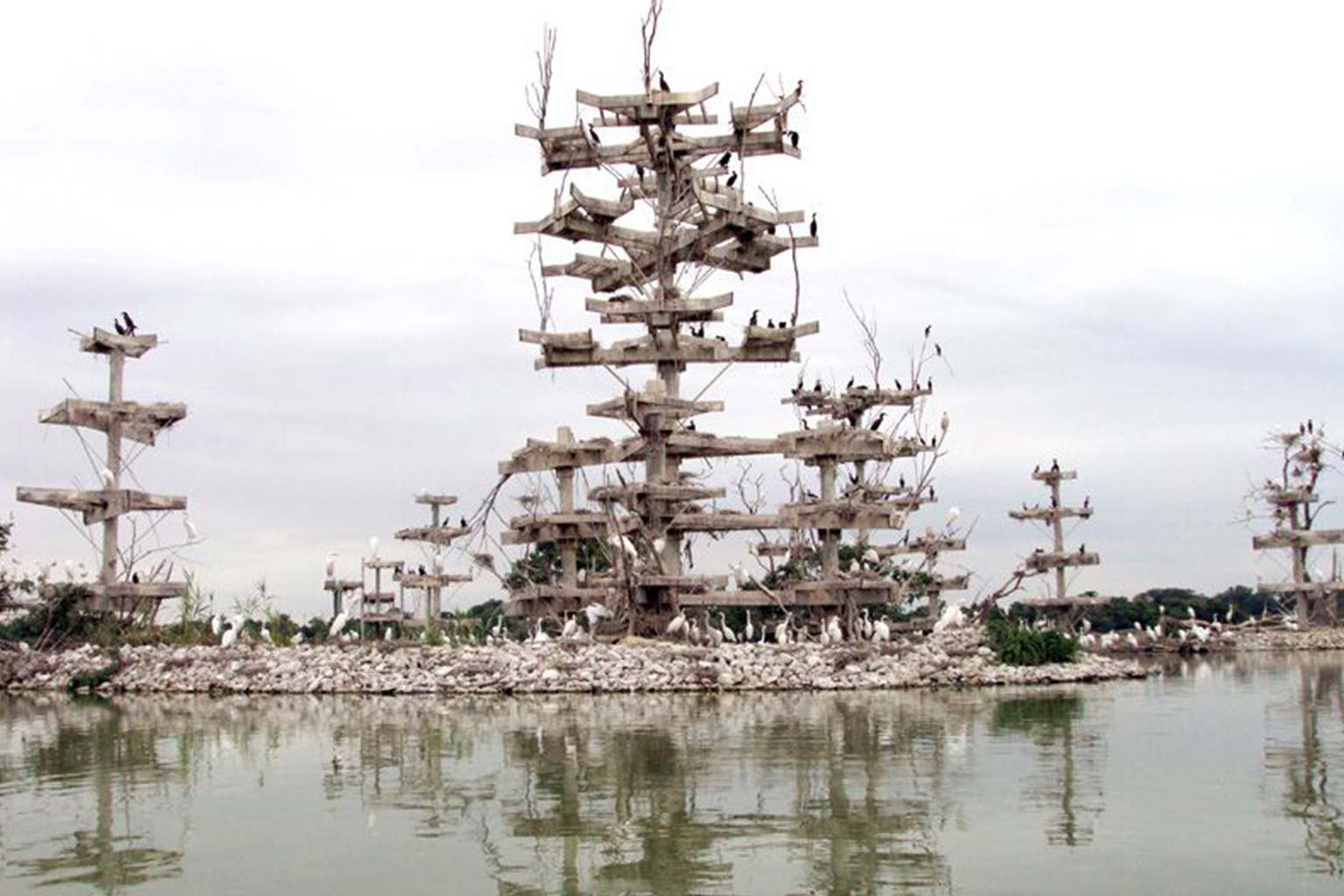 Attraction –  
Hiking/Running – There is a 2.9-mile (4.6 km) system of trails that make way through the preserve area, plenty of free parking, toilets, few shelters, and miles of paved walking/biking trails. The south side of the lake also has walkways, gazebos, and viewing areas. People hike while gazing at beautiful nature and scenery. Visitors will also admire the Lake Renwick Bikeway, an asphalt trail suitable for all non-motorized, non-equestrian use. The Bikeway is open all year round and can be reached at the entrance to Renwick Road.
Bird watching-This is a great place for bird watching, many birds like herons, swan fly to this place for nesting. Different birds can be seen there in different seasons, approximately 200 species have been documented at Lake Renwick Preserve. The islands are alive during the high seasons of May-July with hundreds of nesting great egrets, great blue herons, double-crested cormorants, black-crowned night herons, and cattle egrets. Walking trails are made at a certain distance and you can watch cranes swoop in without disturbing them.
Fishing – You can fish on the shoreline of Turtle Lake (Turtle Lake Access Park) for bass, catfish, bluegill, sunfish, and other fish. Act of catch and release is promoted. At this access point, you can also access the bikeway.
FACTS:
This place is managed and maintained by the Illinois Department of Natural Resources and Forest Preserve District of Will County
The 320-acre portion of Lake Renwick Preserve, including much of Lake Renwick itself, was declared an official nature preserve in the state of Illinois in 1992.
Activities: Lake Renwick Preserve is mostly adored by the ones having an interest in birds. During the breeding season, various species of birds visit there and become the center of attraction for bird lovers. If you are in search of a quiet place for some peace of mind then this is it. At Lake Renwick Preserve, activities like walking, cycling, and fishing are also performed.
What to expect: Lake Renwick Preserve and Heron Rookery Nature Preserve are open to visitors from 8 a.m. to sunset from mid-August to February. During the breeding season from 1st March to mid-August, Heron Rookery Nature Preserve is only open for public programs and guided bird viewing to protect the nesting activities of migratory birds.
Plan your visit: Many interested in supervised bird watching are encouraged to coordinate with the Forest Preserve District and its guides in advance during the nesting months. Plan to visit this place between May and July as nesting activities are described as reaching their peak in June, as the wading birds teach their young how to catch fish.